Summary :
AstraZeneca has failed in its bid to get US approval for its IL-5 inhibitor Fasenra as a treatment for chronic rhinosinusitis in people with nasal polyps, after the FDA rejected its marketing application.
The US regulator has asked for additional clinical data, according to AZ, which said it remains committed to brining the drug to patients with the inflammatory condition, which results in the growth of nasal polyps in the nose that can sometimes require surgical intervention.
In severe cases, polyps recur, so patients have to undergo multiple operations. AZ is hoping that Fasenra (benralizumab) could join rival drugs from Sanofi/Regeneron and GlaxoSmithKline as approved therapies for chronic rhinosinusitis with nasal polyps (CRSwNP) that have been shown to reduce symptoms.
Sanofi/Regeneron's IL-4 and IL-13 inhibitor Dupixent (dupilumab) was approved to treat CRSwNP in 2019, and was joined on the US market by GSK's IL-5 inhibitor Nucala (mepolizumab) last year.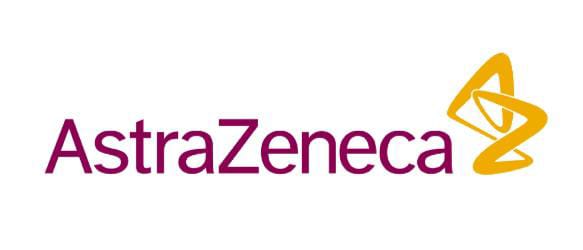 AZ's bid to enter the market was on the back of the phase 3 OSTRO trial, which found that treatment with Fasenra achieved a statistically significant improvement in the endoscopic total nasal polyp score and nasal blockage score compared to placebo, in patients with severe disease who were still symptomatic despite standard care.
The drugmaker is already carrying out a second phase 3 trial of Fasenra in CRSwNP – called ORCHID – which isn't due to generate results until September 2023, according the listing for the study on clinicaltrials.gov.
If AZ has to wait for the results of that second trial it will allow Dupixent to consolidate its position, and perhaps more significantly for Fasenra's prospects in CRSwNP allow Nucala to build recognition of treating the condition using an IL-5 drug.
Fasenra is already approved as an add-on maintenance treatment for severe eosinophilic asthma, making $1.3 billion in sales last year. It is also being developed for other indications including hypereosinophilic syndrome (HES) and eosinophilic oesophagitis, with phase 3 readouts in both of those uses expected later this year.
Standard care for CRSwNP consists of corticosteroids in the nose, after surgery and systemic corticosteroids, but these often lack efficacy. It is fairly common – around 2% of people in the US have chronic rhinosinusitis, and 25% to 30% of them develop nasal polyps as a result.
Sanofi and Regeneron have said that CRSwNP has been helping to drive increased sales of Dupixent, which is approved for a range of inflammatory indications including atopic dermatitis. Sanofi – which books Dupixent sales – reported it made $5.7 billion from the drug last year.
Nucala – which is approved for severe asthma, Churg-Strauss syndrome and HES as well as CRSwNP – brought in $1.4 billion for GSK last year.
For more Information: Sign in Websites for Agrochemical & Pharmaceutical Databases:
Website : https://www.chemrobotics.com/ (Agrochemical Databases)
Website : https://chemroboticspharma.com/ (Pharmaceutical Databases)